National Service Scheme Cell
The National Service Scheme (NSS) is a Central Sector Scheme of Government of India, Ministry of Youth Affairs & Sports. It provides opportunity to the student youth of 11th & 12th Class of schools at +2 Board level and student youth of Technical Institution, Graduate & Post Graduate at colleges and University level of India to take part in various government led community service activities & programmes.The sole aim of the NSS is to provide hands on experience to young students in delivering community service. Since inception of the NSS in the year 1969, the number of students strength increased from 40,000 to over 3.8 million up to the end of March 2018 students in various universities, colleges and Institutions of higher learning have volunteered to take part in various community service programmes.
Prof. Swati A. Gandhi
NSS Program Officer
+91 98228 099 96
swati.gandhi25@gmail.com
Vision
To encourage and mobilize the youth to become better prepared for national issue through NSS activities.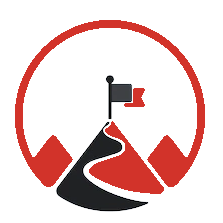 Mission
The National Service is committed to provide services through community programs adopting technical solutions.
Objectives
To inculcate ethical values, self discipline and social consciousness among students.
To orient students towards rural services.
To develop life skills and to create an awareness of social problems.
Activities
Orientation of NSS volunteers through lectures, discussions, field visits, audio visuals.
Organize campus activities for the benefit of institution like tree plantation, play ground preparation, awareness programs –environment, cleanliness.
Organize community projects through Unnat Bharat Abhiyan activity.
Extend services as volunteers at the time of national calamities mobilizing public support.
Celebrate national days.
Implement university schemes.
To maintain and exhibit the information about NSS contribution towards institute and society.
Prepare E-bulletin of NSS activities and circulate.
Prepare semester wise activity plan.
Ensure data up dating on institute website
Maintain MOM.
Maintain year wise audit reports.
Letter From NSS
Institute Level Policies
At college level the NSS volunteers will be enrolled from the second year and third year degree-class students.
Departmental staff coordinator will select the students for NSS activities through the students involvement for social work.
Girls and boys will contribute the same as we believe in gender equality.
Last year students will carry on ,depends on their performance ,on priority.
Within two years enrollment, student has to attend one week special Shram Sanskar Shibir at adopted village compulsorily .
Students belonging to minority communities, scheduled castes and scheduled tribes should be encouraged to participate in NSS .
It is mandatory for NSS volunteers to participate in NSS activities efficiently.