Civil Engineering
The Department of Civil Engineering was established in year 2013. The department offers four year under graduate. Goal of department is to provide research with strong foundation and quality based education and to develop student's abilities such as technical knowledge, positive thinking, social awareness and leadership qualities in order to cope up with industrial challenges in future.
Civil Engineering is a discipline that is concerned with designing, constructing, and maintaining natural and physically built environment inclusive of public works like railways, pipelines, structural components of buildings, sewerage system, airports, dams, canals, bridges, and roads. It is categorized into several sub-disciplines.
It entails the application of scientific and physical principles for solving societal problems, and closely linked to the advances in the understanding of mathematics and physics. Being an all-encompassing profession includes several sub-disciplines. Its history is closely linked to the knowledge of structures, materials science, geography, geology, soils, hydrology, environment, mechanics, and other fields.
Prof. Dr. Raviraj Ramesh Sorate.
HOD, Civil Engineering
+91 7666930955
drravirajsorate@gmail.com
PhD Civil Engg , M.Tech , B. E. LLB
The department is having highly qualified, experienced & motivated faculty members. The students are encouraged to participate and volunteer various technical and non-technical events. To develop student's technical knowledge and skills department has well equipped modern-aids laboratories and classroom projection facilities along with this various workshops, seminar s are arranged by department for development of students as well as for faculties. Department has MOU's with various organizations to make strong foundation for research. We are proud to strive for quality education and want to emerge as a milestone for development of outstanding and exceptional students. And assure to have long walk in this journey.We believe in producing exceptional students who will have their contribution towards society and our faculty members are continuously taking efforts to make our students aware towards their roles and responsibilities.
Vision
To be a leading centre for developing competent Civil Engineers for benefit of society.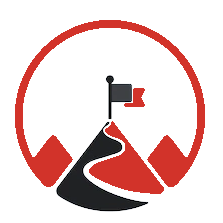 Mission
To enhance effectiveness of teaching learning process for reinforcing knowledge in Civil Engineering domain.
To groom students for higher studies and entrepreneurship.
To inculcate creative abilities delivering sustainable solution for societal need.
Program Educational Objectives (PEO)
Have career and abilities to pursue higher studies.
Have skills to solve technical and social issues ethically.
Engage in lifelong learning to keep pace with diversified professional environment.
Program Specific Outcomes (PSO)
Program Outcomes (PO)
Construction Planning and Designing: Perform optimal civil engineering construction, planning and designing activities of desired quality at optimal cost.
Construction Execution and Maintenance: Execute civil engineering construction and maintenance using relevant materials and equipment.
Organization:
Yashaswi Group
Department:
Civil Department
City:
Pune
Organization:
CADD Center
Department:
Civil Department
City:
Pune
Organization:
Alada Solutions Pvt. Ltd.
Department:
Civil Department
City:
Pune
Organization:
Udadhi lnfrastructure
Department:
Civil Department
City:
Pune
Organization:
Savi Infrastructure
Department:
Civil Department
City:
Pune
Successfully completing TCS iON Carrier Edge-Young Professional course
Samyukta Nambiar complete successfully completing TCS iON Carrier Edge-Younge Professional a course
Department of E & TC Engineering
Third Prize Winner of swachha Innovation Technology challenge
Final year students namrata varam, Omkar Lawate, Sachin Biradar, Sanghrakshit Ingle won Third Prize at National level Competition The Swachha innovation Technology Challenge under swachha Sarvekshan 2022 at Karad Municipal corporation held at Karad.
Karad
Women Civil Engineers – Strong Pillars Of Developing Future India
The Shetkari Shikshan Mandal had organized a seminar on "Opportunities for Women in the Department of Civil Engineering" at the Padmabhushan Vasantdada Patil Institute of Technology, Department of Civil Engineering.
Extra-Curricular
Valedictory Function of students Training programme
One month Student Training Programme on various Software's in civil engineering like Autocad, Staad.pro, quantity take off was held in Civil Engineering Department from 25th April 22 to 25th may 22
Extra-Curricular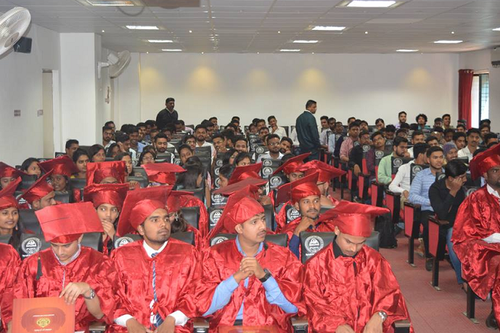 Civil Department Event
Civil Department Event Short Description. Civil Department Event Short Description.
Pune
Webinar on career Opportunities for Diploma Civil Engineering students in Private & Govt. sector
Webinar on career Opportunities for Diploma Civil Engineering students in Private & Govt. sector
VC Room PVPIT Bavdhan Pune
One Day Workshp on Construction Mangement Practices
One Day Workshp on Construction Mangement Practices
Seminar hall Civil Dept. PVPIT Bavdhan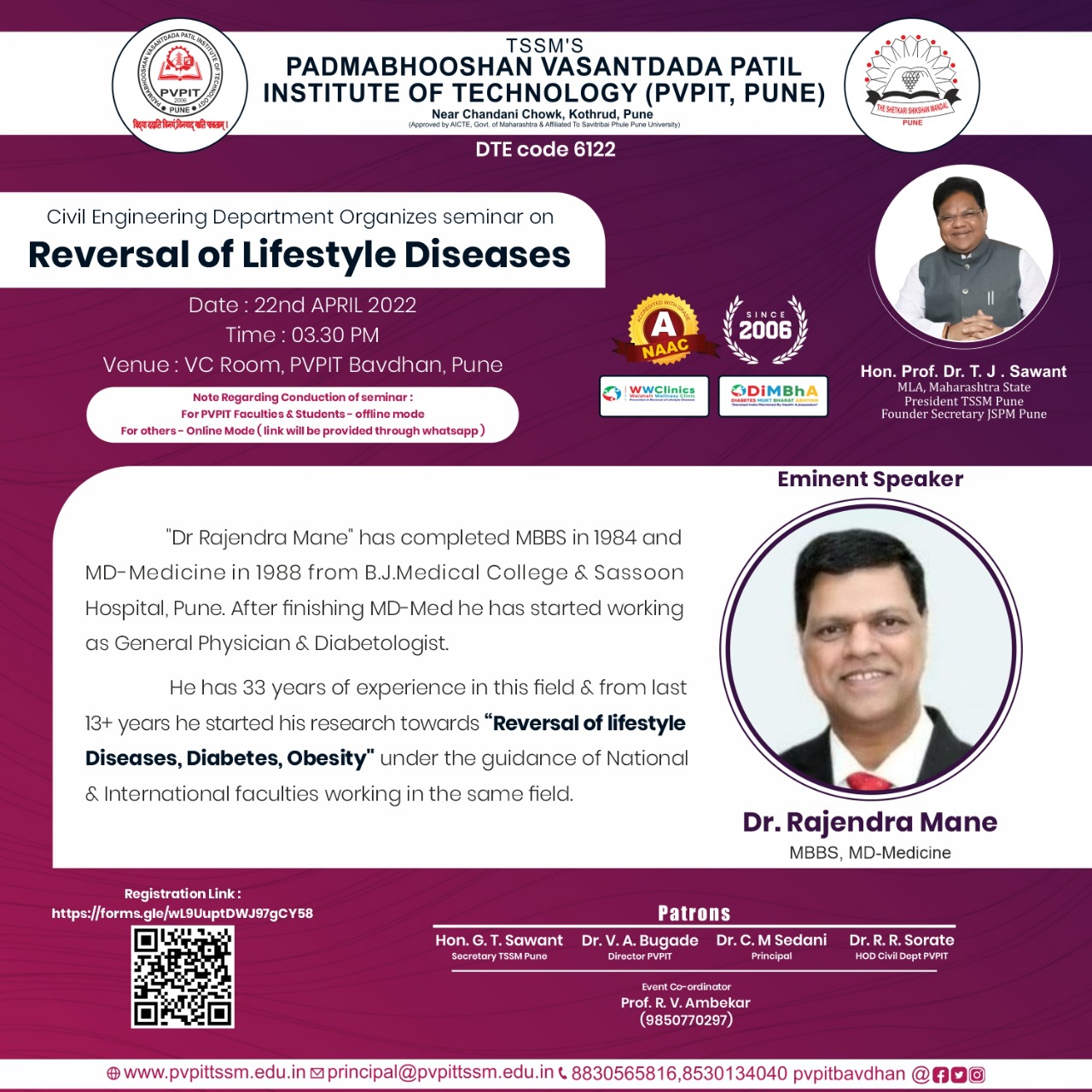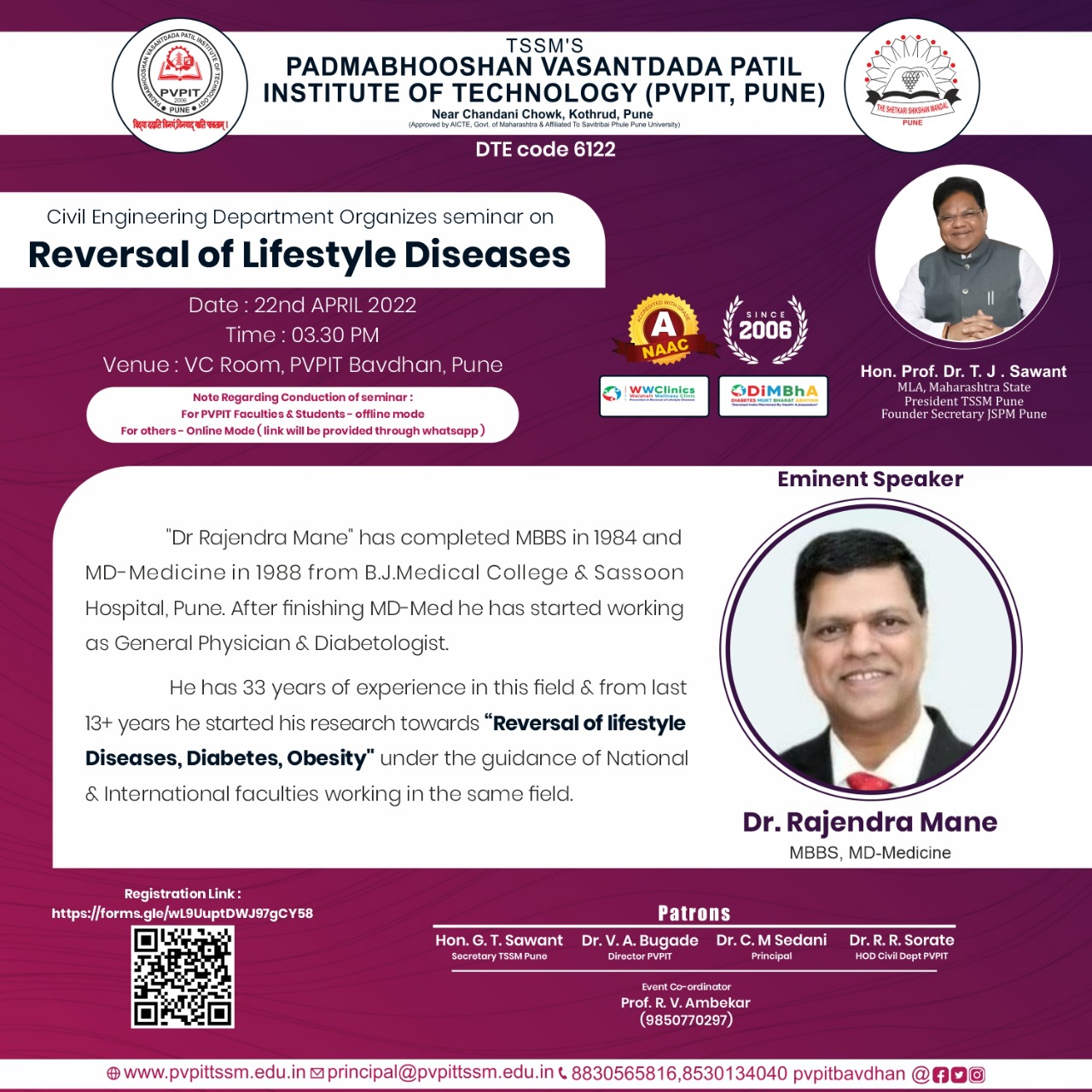 Seminar on Reversal of lifecycle Diseases
Seminar on reversal of lifecycle Diseases
VC Room PVPIT Bavdhan Pune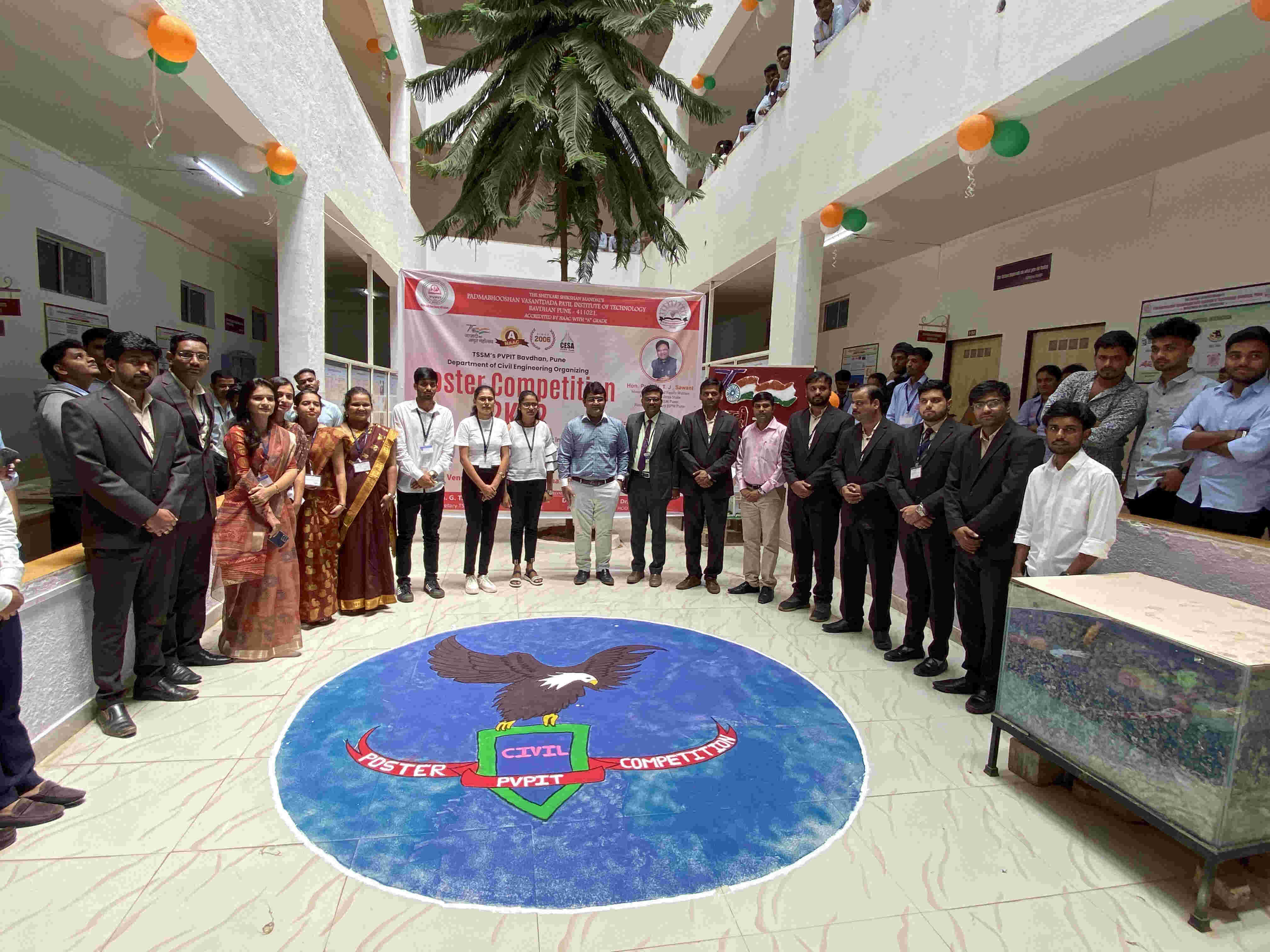 Poster Competition 2K22
On August 26th, 2022: The Shetkari Shikshan Mandal Padmabhooshan Vasantdada Patil Institute of Techn
PVPIT Bavdhan Pune