About Our
Institution
Padmabhooshan Vasantdada Patil Institute of Technology (PVPIT) is governed by The Shetkari Shikshan Mandal, a charitable Trust registered under Bombay Public Trust Act 1950 and Societies Registration Act 1860. The TSSM started the Padmabhooshan Vasantdada Patil Institute of Technology in the academic year 2006-07. The College is approved by All India Council for Technical Education (AICTE), New Delhi, recognized by Government of Maharashtra, Directorate of Technical Education (DTE) and affiliated to University of Pune.
Dr. Prof. T. J. Sawant, President TSSM is renowned entrepreneur and educationalist. He strongly believes that establishment of excellent technical institutions are the key solution to the problem of development of techno-economic society.
He is also Founder Secretary of Jayawant Shikshan Prasarak Mandal (JSPM) which is established in the year 1998 and is known as a leading education group in India, in the very small span with a number of institutes such as Engineering, Management, Pharmacy, Diploma, Computer Application and Pre-Primary, Primary, Secondary School in and around Pune in five campuses.
Padmabhooshan Vasantdada Patil Institute of Technology is housed in a spacious campus at Bavdhan (KD), Chandni Chowk, near Kothrud, Pune, which is surrounded by greenery and mountains. Under the dynamic leadership of Dr. Prof. T. J. Sawant, the institute is progressing by keeping pace with the world. We believe in imparting value based quality engineering education so that, our students will be placed in the industry, public and private sector organization and others. Institute is well known for discipline, good learning environment, and student-centric activities.
Vision
To satisfy the aspirations of youth force, who want to lead the nation towards prosperity through techno-economic Development.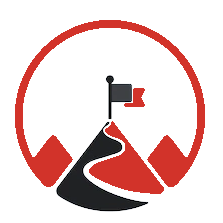 Mission
To provide, nurture and maintain an environment of high academic excellence, research and entrepreneurship for all aspiring students, which will prepare them to face global challenges maintaining high ethical and moral standards by implementing quality practices.
Quality Policy
We at Padmbhooshan Vasantdada Patil Institute of Technology are committed to maximize student satisfaction through improved performance by imparting value based quality education.